Pathbreaking - Clinically Acclaimed - Pain Treatments Clinic.
Experience Relief, Joy, and Holistic Healing.
India's Trusted & Best Pain Management Clinic in Mumbai.
Our patented process of Chronic Pain Treatments and reversal for Posture, Structure, Gait and Metabolic Disorders Is a true game changer.
Numbers Speak of Healing & Wellness
India's Trusted & Best Pain Management Clinic in Mumbai
Escape the Cycle of Conventional Treatments.
Are you tired of relying on conventional treatments that only mask the symptoms?
At Cure 4 Pain, we offer a refreshing approach to healing that focuses on addressing the underlying causes of pain and discomfort. Through our journey of treating over 30000+ patients for Chronic Pain disorders arising from Posture, Structure, Gait and Metabolic underlying root causes. We realized that Physical and Internal Medicine with Multi-Specialty integration under One roof is a dire necessity to be able to help Heal a patient.  
Integrated Medicine for Holistic Care & Cure.
We brought together a truly integrated Expert team of TMJ- TMD & Air-Pathway Dentists, Myofascial & Myofunctional Therapists, Acupuncture and Traditional Herbal Medicine Experts, Gut Biome-Metabolic and Diabetes Disorders Experts, Nutritionists & Naturopaths and a battery of Consulting Advisors. 
When the idea is to help heal, ALL – PATHIES have to come together to truly help relieve, reverse and rejuvenate. With a united idea to be holistic, minimalistic and yet impactful. 
The path to a pain-free and healthier life begins with a single step. Reach out to India's Trusted & Best Pain Management Clinic in Mumbai, Schedule a consultation Now. 
Our Transformative Healing Solutions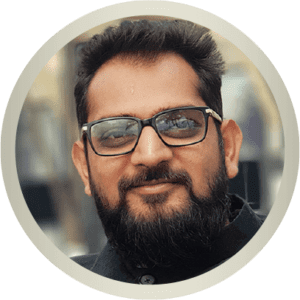 Dr Chintan Dalal
B.N.Y.S, PG.D Acu ,R.AP
Myo-Functional Therapist, Spinal Disorders Specialist, Chronic Pain Reversal Expert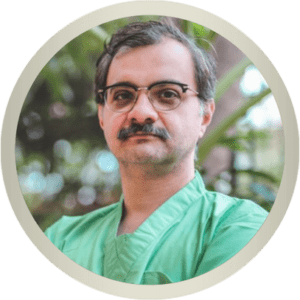 Dr. Kedar Bakshi
B.D.S,,DOWI ,FICOI, DICOI PGD Orthodontics
TMJ-TMD – Airway Dentist, Implatology, Othrodentist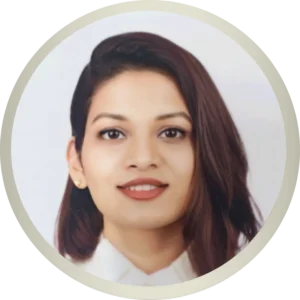 Dr. Reshma Quadros
M.B.B.S, MD
Diabetology, Gut Biome Disorders, Pharmacotherapy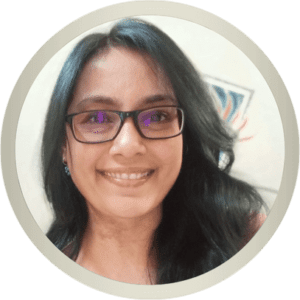 Dr. Mansee Bakshi
B.H.M.S
Functional Nutritionist, Dip. Clinical Psychology and Counseling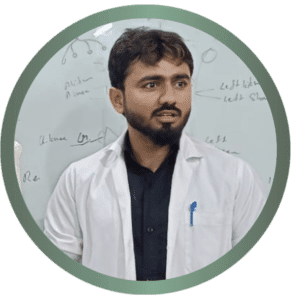 Dr. Nemi Bishnoi
B.N.Y.S, MD Acu , R.AP
Acupuncturist, Pulse Diagnosis Expert, Professor Traditional Acupuncture 
Clinically Acclaimed  Success Stories. 
5-Star Excellence: Our Google Reviews
V good
Must visit to cure your pian
I've been under treatment for my acidity and gastric issues from Chintan since two years. I get good relief from his medicines and he's always ready to respond on phone whenever I have any health related issues. I visited his clinic at Mindspace in Malad West and was in awe for the way it's been made up. The music therapy room was so beautifully made. He is a healer for physical ailments and psychological issues. Wishing him good luck and May he continue serving people.
Hemanshu S. Chokhani Student
2022-05-10
Dr. Chintan Dalal has managed to develop a unique mix of ancient and modern medicine to provide solutions for erstwhile impossible to tackle health conditions. This coupled with his super streamlined treatment method, calming ambience, non invasive diagnosis and caring staff means that I typically enjoy my treatment and get treated as well. Strongly recommend for chronic back / neck pain, IBS, fibromyalgia, depression, anxiety, addiction recovery, chronic allergies, low energy levels, diabetes and hypertension. Personally, have managed to lasting releif from multiple endocrine issues, work anxiety and spine linked pain. Tips: Push Dr. Chintan for change in your food and sleep habits. You may be surprised !
Life changing experience from the Master himself. Spiritual clarity about our body mind and it's behavioural science in our everyday life. Awaiting for the next step in our journey 🙏🙏🙏
A Game Changer in Pain Reversal
Follow our Research & Case Paper for Chronic Ailments Reversal.